I was skeptical at first. It didn't sound like a legitimate medical diagnosis — more like the kind of thing moms say, when you're whining and they want you to leave them alone and go back outside and play.
Sometimes I felt a sharp, shooting pain – out of nowhere. Other times a dull, throbbing ache that just wouldn't go away. My eleven year-old self was fearful and anxious and worried.
But it turns out my mother was right.
Growing pains.
They went away eventually. We didn't know it then, but I was almost done growing – almost my adult-sized self. Physically, that is.
I'm still waiting to get there spiritually…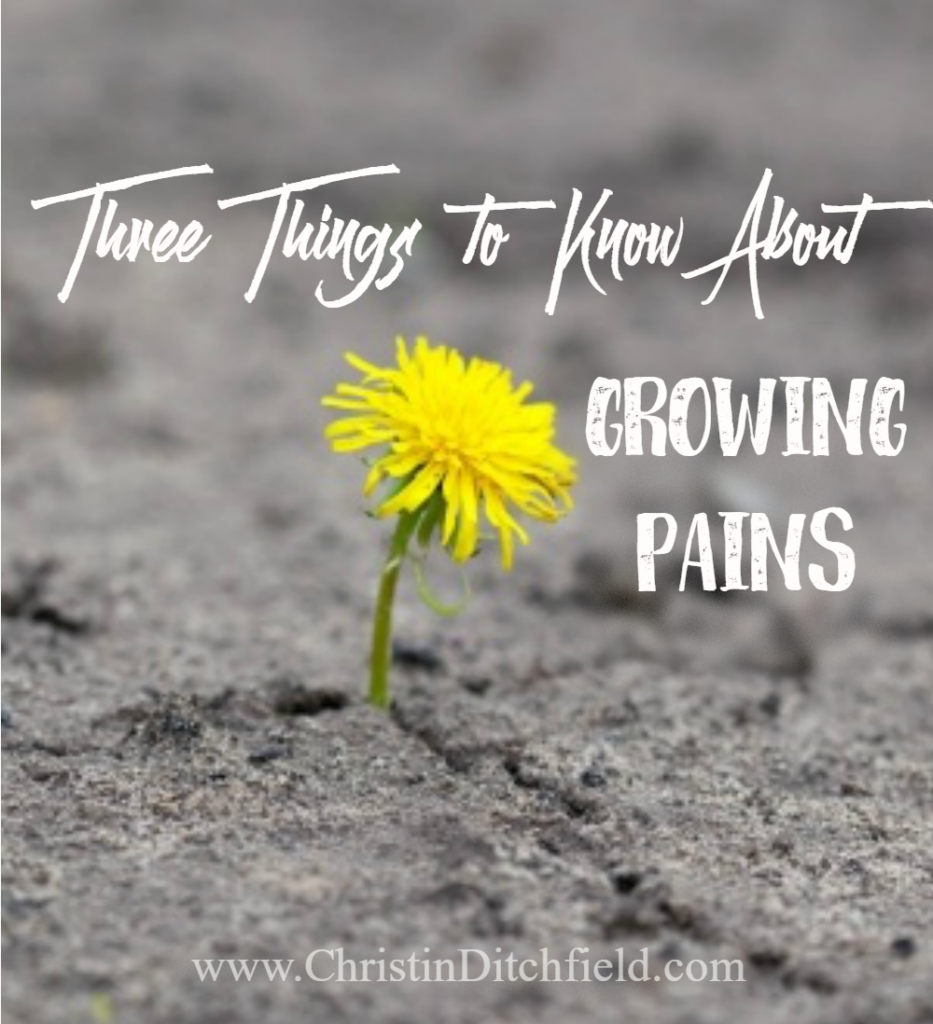 Lately I've been experiencing some of that sudden, sharp, shooting pain again – but on the inside this time. There's also been some dull, throbbing, aching pain. It comes on more gradually, so I tend to ignore until it reaches a tipping point, until I can't ignore it anymore.
I've talked about it with my friends, and quite a few of them report they're experiencing the exact same symptoms…
As we've compared notes, we've determined it's growing pains.
We've discovered we're all in seasons of life where we're really being challenged to grow.
Challenged to see ourselves as we never have before – the good, the bad, the beautiful and the ugly. To embrace grace and repentance. To walk in brokenness and humility – and a commitment to obedience.
Challenged to love and give and serve others sacrificially, for the love of Jesus, more than we ever have before.
Challenged to endure hardships and persevere though seasons of suffering.
Challenged to live in uncertainty, to wait on God for long periods of time, or to work without any signs of reward or result.
Challenged to navigate unfamiliar scenery and unpredictable circumstances.
Challenged to step outside of our comfort zones and do new things